The Head of UGCC visited in Odessa frigate "Hetman Sahaidachny"
Monday, 13 December 2016, 23:13
Father and Head of the Ukrainian Greek-Catholic Church His Beatitude Sviatoslav during his pastoral visit to Odessa visited the frigate "Hetman Sahaidachny."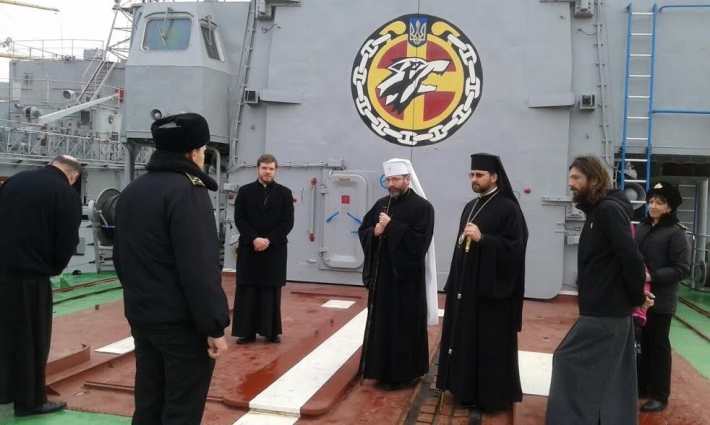 "Before the Cathedral of St. Andrew, we visited our famous frigate" Hetman Sahaidachny. " We visited our military who truly refuse  to all the charms and temptations of the enemy, to the best salaries, to profitable life left everything that to be loyal to their country and their people ", - said the Primate to the faithful at the Cathedral of St. Andrew .
His Beatitude Sviatoslav added that the Greek-Catholic priests are spiritual fathers of our heroes. He thanked Fr. Alexander Smerechynkiy, maritime chaplains, clergy of  all of Odessa exarchate that they spiritual care about Naval Forces of Ukraine.
At the end of the liturgy, Bishop Michailo (Bubniy), Exarch of Odessa, gave His Beatitude Sviatoslav "souvenir ship." 
UGCC Information Department
PUBLICATIONS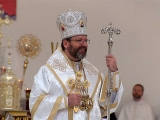 Can Easter be considered as a peculiar Christian holiday of victory and freedom of a human's will? Are we able through terrestrial examples...
MEDIA