The Holy Father greeted the Ukrainian military and wished peace for the dear Ukrainian land.
Thursday, 24 May 2018, 13:42
This morning, Ukrainian soldiers, participants of the 60th pilgrimage to Lourdes, took part in a general Papal audience on St. Peter's square in the Vatican. His Holiness Francis congratulated the pilgrims and wished peace for "dear Ukrainian land."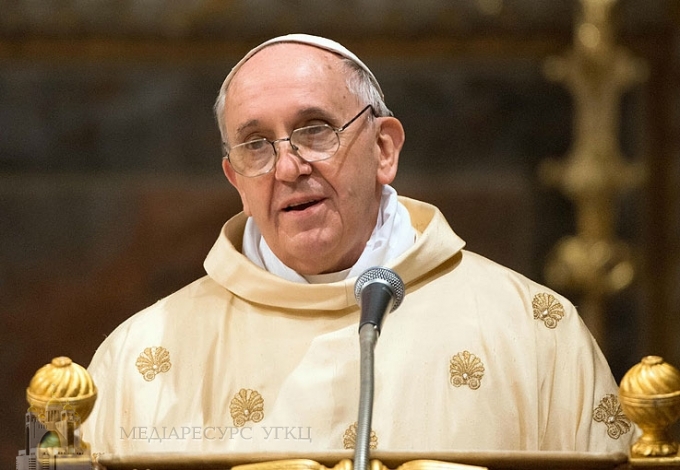 "I heartily greet the Ukrainian pilgrims who participated in the 60th International Military Pilgrimage to Lourdes. I pray unceasingly for the Lord to heal the wounds inflicted by the war and endow the Ukrainian land with peace. May the Lord bless you all!"- said Pope Francis during the audience.
We will add that this year's delegation of military pilgrims from Ukraine was the most numerous in all years and reached 200 people. As part of the delegation are: soldiers of the Armed Forces of Ukraine, the National Guard of Ukraine, the State Border Guard Service of Ukraine, soldiers injured during ATO, women who lost their husbands in the war. The Ukrainian delegation is headed by Bishop Mykhailo (Koltun), Head of the Department of Military Chaplaincy of the Patriarchal Curia of the UGCC.
On the day before, the Ukrainian soldiers visited the Ukrainian temple in Rome - the Pro-сathedral of St. Sophia, where they celebrated the Divine Liturgy.
Secretariat of the Head of the UGCC in Rome
MEDIA