The Malteser Relief Service summed up the results of "Saint Nicholas Goes to Orphans" campaign
Tuesday, 02 January 2018, 16:46
Throughout many years in Ivano-Frankivsk with the blessing of Archbishop and Metropolitan of Ivano-Frankivsk Volodymyr Viytyshyn the Malteser Relief Service before Saint Nicholas Day organizes a campaign called "Saint Nicholas Goes to Orphans", the aim of which is to help Saint Nicholas visit places where he is especially needed, - orphanages of Ivano-Frankivsk and its region.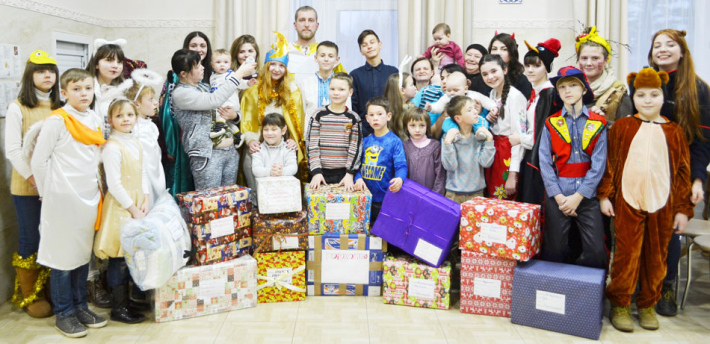 St Nicholas' companions are mostly hundreds of volunteers and above four thousands of benefactors.
This year Saint Nicholas again brought loads of joy for 2783 children from 27 orphanages and boarding schools of city and its region, giving them desired gifts, listed in their letters. Every year each group of Malteser youth organizes a performance, by the end of which St Nicholas with his angels give a present personally to every kid. The participant Anastasia Huliay says: "This remarkable light in children's eyes is so special, so dreamlike, so Christmas-like, you can see only once – on Saint Nicholas day, when a Wonderworker delivers presents".
By and large, thanks to donators – private individuals, families, students, entrepreneurs, heads and companies' staff was collected total of 794 616.03 USD. The rest of money will be sent to orphanages and boarding schools, and during Christmas holidays children will be bought studying, sport, rehab equipment, home appliance and other necessary goods. Besides this, a new program of social rehabilitation for orphan children will be held in boarding schools in 2018.
Western Bureau of "Zhyve.TV" from www.malteser.if.ua
PUBLICATIONS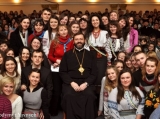 If, therefore, the Son sets you free, you will be free indeed. Jn 8:36
MEDIA