The power that takes away the right to life is criminal! Head of the UGCC on the Day of Remembrance for the Victims of Genocide against the Crimean Tatar People
Saturday, 19 May 2018, 12:41
The right to life is the first and most important fundamental human right. Believers admit that this right is not given to us by earthly, secular authority but, first of all, by the Creator, Who is the source of life.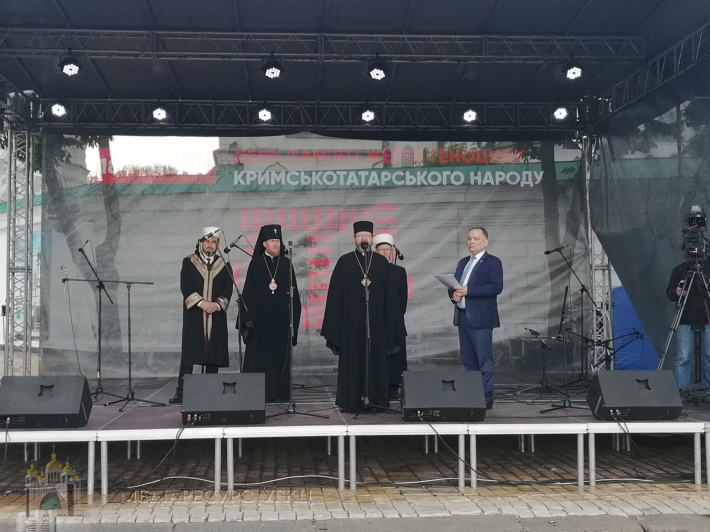 This was emphasized by the Father and Head of the UGCC, His Beatitude Sviatoslav, in his speech to the faithful on Friday, May 18, on the Day of Remembrance of Victims of Genocide against the Crimean Tatar People.
"Every human power, a state machine that takes away the right to life is a criminal one! Today, we want to honor the memory of all victims of this crime against humanity, which was a forced deportation, and hence a genocide: a systematic violation of the rights of brothers and sisters of the Crimean Tatar people by the state machine of the Soviet Union. Today we are defending a free and independent Ukraine. We believe that in Ukraine all nationalities living in our homeland have the right to life, freedom and dignity!"- observed the spiritual leader of the Greek Catholics about the importance of this day for the believers and for our whole country.
According to the Head of Church, we must appreciate the dignity of human life and seek peace. "We are now asking the Almighty to strengthen us in our struggle for human dignity, for our right to life, for respect for human life from conception to natural death! We ask God to give peace to our land! May the Lord's peace come to our long-suffering land! May peace reign in Ukraine and the Crimea! Let the Heavenly Father enfold all our deceased in His embrace and give us a blessing! "- said His Beatitude Sviatoslav in the end.
We would like to remind you that according to the resolution of the Verkhovna Rada of Ukraine No. 792-VIII dated 12.11.2015, the deportation of the Crimean Tatars in 1944 was recognized as genocide, and on May 18, the Day of Remembrance for the Victims of Genocide against the Crimean Tatar People is commemorated.
Department of Information of the UGCC
PUBLICATIONS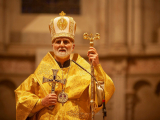 TUESDAY, JUNE 4 DURING HIERARCHIAL DIVINE LITURGY AT THE UKRAINIAN CATHOLIC CATHEDRAL IN PHILADELPHIA OVER 50 BISHOPS, WILL PARTICIPATE...
MEDIA