The Synod of Bishops declared the Eucharist Instructions for infants and children in the UGCC
Saturday, 07 November 2015, 16:07
Synod of Bishops of UGCC, held in Ivano-Frankivsk on 31 August – 6 September, 2015, in order to help priests with the Eucharist of children, adopted the Eucharist Instructions for infants and children in the UGCC.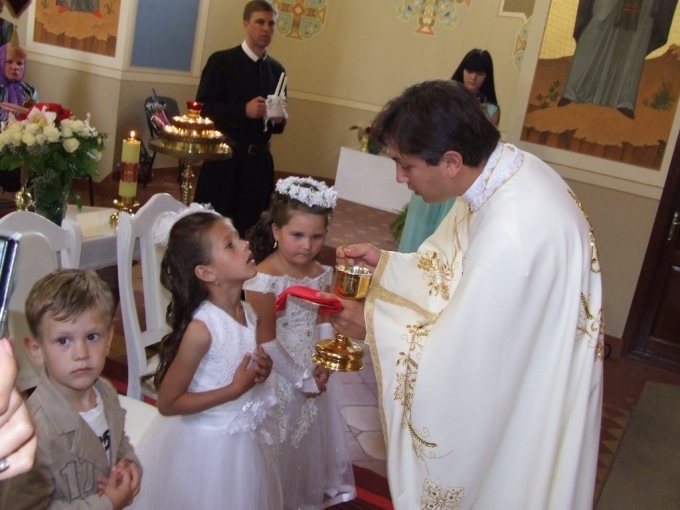 This is stated in the Decree of proclamation of the Children Eucharist in the UGCC Synod of Bishops.
Special attention in the Decree and the Regulations is drawn to the children, and the newly baptized, anointed and those who are deprived of the use of reason. Those could be endowed with the Eucharist. However, the priest must consider the child's ability to consume the Eucharist. If there is doubt, this child can accept only "Communion of blood of the Lord". Also, the child who is seven years old should be encouraged to adopt the sacrament of Confession.
It is important to emphasize, that the Instruction of the Eucharist for infants and children in the UGCC is introduced into the legal effect in two months since the electronic publication appeared on the official website of the Ukrainian Greek Catholic Church.
UGCC Department of Information
MEDIA