The Synod of Bishops finished their work with a prayer of gratitude
Thursday, 14 September 2017, 21:43
In Lviv-Briukhovychi from 3 till 12 September 2017 took place the regular Synod of Bishops of the UGCC. The main topic of the Synod was "Liturgical and praying life of the UGCC."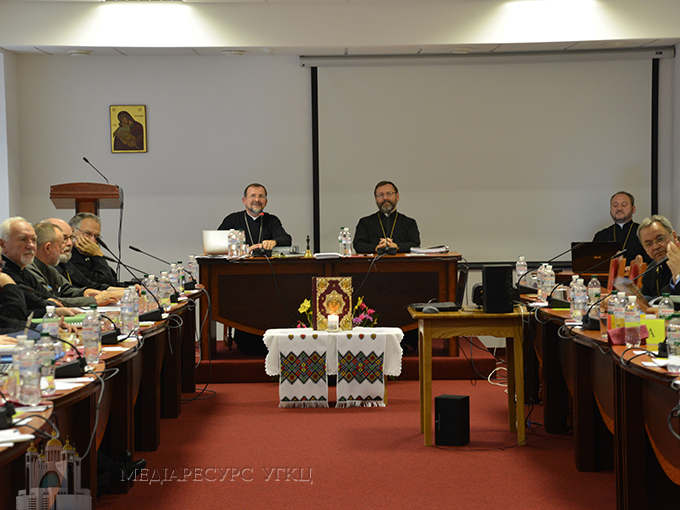 September 12, on the last day of synodal sessions, the Bishops approved the Kommunicat of the Synod. Then the workers of the secretariat and those who helped in its organization, were invited to the meeting hall to be thanked for their diligent ministry.
At the end of synodal sessions the Book of Gospel was solemnly brought from the synodal hall into the chapel where the Bishops prayerfully thanked God for holding the Synod.
His Beatitude Sviatoslav, the Father and Head of the UGCC, thanked Fr. Marko Blaza, SJ, for the spiritual guidance of the Synod, that he "was a prophetic voice, which courageously preached to the Bishops, drawing their attention to the important factors of their calling and ministry." The Head of the UGCC presented Fr. Marko an icon of the Mother of God of Fatima.
"It was a great experience for me. I know a lot of the Bishops personally," said Fr. Marko in the end, preaching his farewell word. "I have found faith in this community of Bishops and also made my own faith stronger. I will always remember you in my prayers. I am always ready to serve you."
The UGCC Department for Information
MEDIA