"The temptation in the Lord's Prayer means a maturity test for the believer," His Beatitude Sviatoslav in the video catechesis
Thursday, 22 October 2020, 11:04
The word "temptation" in the context of the books of the New Testament, in particular the Lord's Prayer, means a test, a test of maturity. His Beatitude Sviatoslav, Father and Head of the UGCC, said this in a video catechesis about prayer, explaining the content of the last request of the Our Father prayer - "and do not lead us into temptation, but deliver us from the evil one."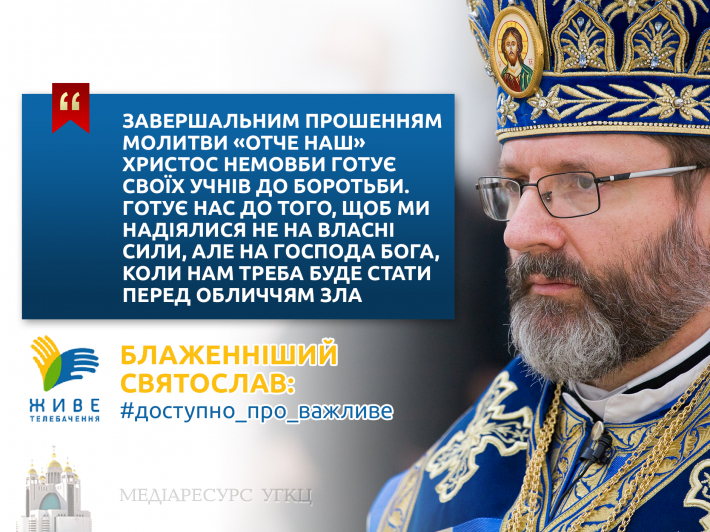 The Head of the Church recalled the story how God tested Abraham's faith in the Old Testament. It is an example for us of true faith in God because Abraham understood that God should be trusted, and trusted completely.
In the Lord's Prayer we acknowledge before our God that we are sometimes weak in faith and not as rooted in faith as Abraham. "In certain life circumstances, we sometimes find ourselves in disbelief," said the Head of the UGCC, recalling the figure of St. Peter the Apostle, who repeatedly showed his little faith.
His Beatitude Sviatoslav noted that the devil tempted Jesus Christ in the desert, as if testing how truly He is the Son of God. "Interestingly, during His temptation in the wilderness, Christ seems to point out that sometimes we, humans, tempt the Lord God, try to test Him. We want to see how strong, powerful and able God is to save us at our first call," the Primate said.
His Beatitude Sviatoslav then explained that with the last request of the Lord's Prayer - "and lead us not into temptation but deliver us from the evil one" - Christ is preparing His disciples for the struggle.
"Christ prepares us not to rely on our own strength when we have to face evil. We ask: 'Do not test our faith, Lord, because You know that it is weak, but rather strengthen it, do not allow us to be tempted by evil beyond our strength. By Your power deliver us from the evil one,'" said the Head of the Church and then added, "Only when we do not rely on the power of our own faith, on our own ability to resist evil, and, like Abraham, trust only God, not ourselves, then we can overcome all evil in our lives."
"We ask the Lord God to allow us to be true believers who have been tested by God's power, true Christians, who have the ability to overcome evil and testify to the present world about God who taught us to pray," he said.
In conclusion, His Beatitude Sviatoslav wished that the prayer "Our Father" be the heart, the content of our personal prayer; and all its requests - the Gospel, which is engraved in our hearts.
The UGCC Department for Information
PUBLICATIONS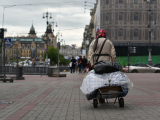 Pastoral Letter of the Synod of Bishops of the Ukrainian Greek-Catholic Church of 2020 to the clergy, religious, and laity...
MEDIA