The Ukrainian people will be saved only when we care for each other, His Beatitude Sviatoslav at the Monastery Studion in Rome
Monday, 24 February 2020, 10:57
On February 23, on Meatfare Sunday on the Julian calendar, His Beatitude Sviatoslav led the Hierarchical Divine Liturgy at the Monastery of the UGCC "Studion," located in Grottaferrata near Rome. The ministry to the neighbor, the rebirth of Ukraine, and the social service of the UGCC became the main topics of preaching of the UGCC Primate.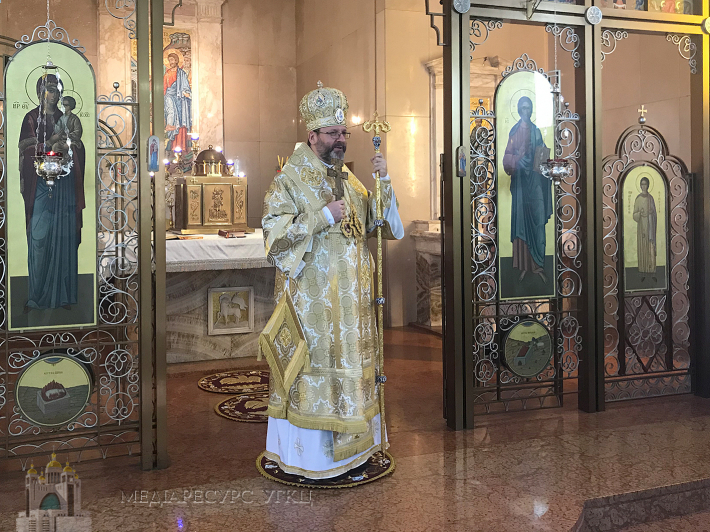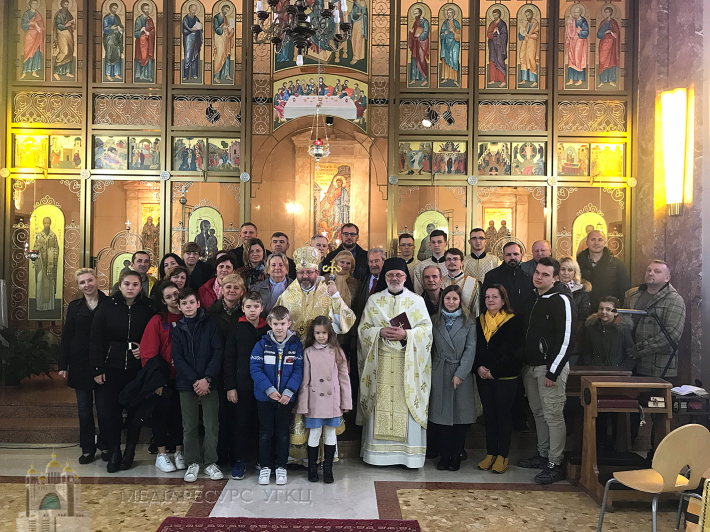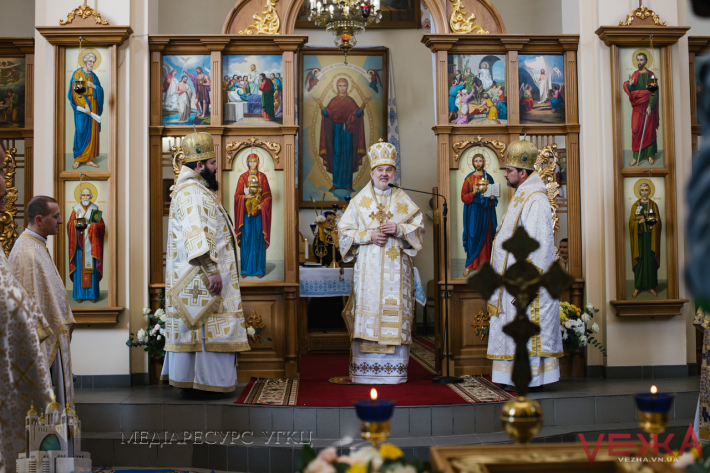 Commenting on the Gospel account of the Last Judgment, His Beatitude Sviatoslav emphasized that "God has prepared for each person a happy eternity," however, "we must make our choice during earthly life: either to accept or reject God's invitation to eternal life with Him. The Last Judgment will be the moment when we know what choices we have made in our freedom."
"Today, He teaches us to see Him, the living eternal God present among us, in the face of a hungry one, a thirsty one, a stranger."
The Head of the UGCC recalled that the UGCC has Meatfare Sunday as a day of social service. "Today, the Church teaches us: if you want to serve God, serve your neighbor, and then the Lord will accept your service as a service that you perform to Him personally."
According to the preacher, such a service is the "the secret of the revival of social and church life of the Ukrainian people." "We are in a special monastery today. Patriarch Josyf Slipyj, establishing this monastery, on the one hand, fulfilled the dream of Metropolitan Andrey Sheptytsky about the monastic presence of our Church in the Eternal City, and on the other, he felt a small Ukraine in this temple. Here he ordained priests and even bishops. Patriarch Josyf understood that the Ukrainian people would only be saved when we care for one another. That is why the parish, where the social ministry is carried out is the source of revival for the whole Church," said the preacher.
After the Liturgy, the abbot hieromonk Orest Kozak thanked His Beatitude Sviatoslav for his "efforts to preserve and revive the monastery." The pastoral visit of the Head of the UGCC ended with communication with the parishioners of the temple.
We would like to add that the Head of the UGCC is on a working visit to the Vatican and Italy these days. On February 14, at the Pontifical University of St. Thomas Aquinas in Rome, he gave a lecture on the primacy of the Bishop of Rome in the profession and identity of the Eastern Catholic Churches.
The Secretariat of the Head of the UGCC in Rome
PUBLICATIONS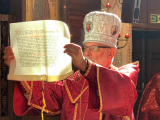 TO OUR BELOVED BROTHER IN CHRIST Most Reverend Bishop Kenneth Anthony Adam Nowakowski
MEDIA