To subdue cynical politicians and business egoism with prayer and solidarity, - bishop Bohdan addressed to the representatives of Episcopal Conferences of Europe
Thursday, 05 July 2018, 10:08
Having Participated in 46th annual Meeting of General Secretaries of The Council of Bishops' Conferences of Europe (CCEE) which took place in Nicosia, Cyprus from 29 till July 5, a representative from of UGCC, bishop Bohdan Dziurakh, on request of other participants told about a process of establishing Local Orthodox Church in Ukraine and introduced a position of UGCC regarding this issue.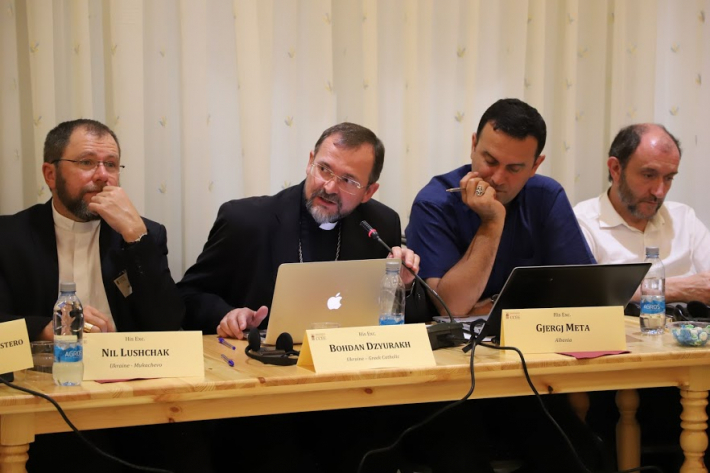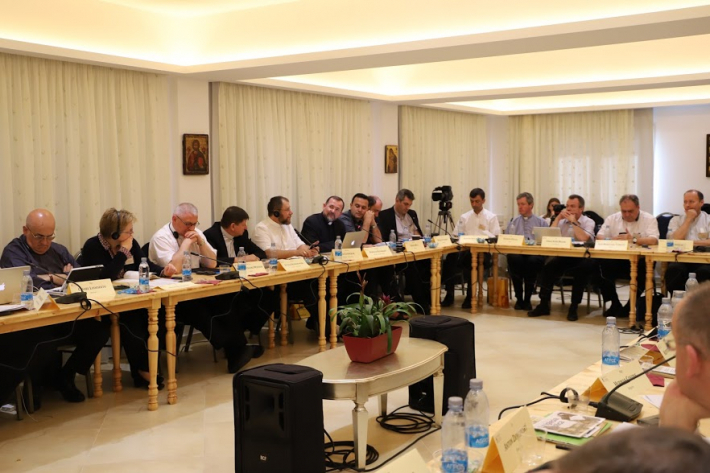 Additionally, by the end of the meeting Secretary of the Synod of Bishops of UGCC thanked all the participants for supporting Ukrainian people in their defence before Russian aggression and asked for further support and prayer. He drew attention to the fact of people's curiosity about the results of a football match, which is being held these days in Russia. However, there are other scores and numbers that appear as long as you scroll down a news feed, numbers which are not much regarded by Europeans. These are numbers of those who were wounded and killed on the East of Ukraine.
"Obviously, the modern world craves for entertainment, without too much caring about who suggests it to them. Nevertheless, for us, Ukrainians, it is very important to know that along with cynical politicians and business egoism, there are people and communities, which we can share our pain with and gain understanding, consolation and solidarity".
"Military aggression has not ceased yet; an open wound is bleeding in Europe. Ukrainian people are continually paying a high price for their freedom, dignity and future. We cannot forget about it", secretary of the Synod pointed out. Bishop Bohdan asked representatives of Catholic Church in Europe, while they will be uniting with His Holiness Pope Francis in a prayer for peace in Syria on July 7, add to their prayer begging for peace in Ukraine.
In response to the speech of bishop Bohdan, Secretary General of CCEE Mgr Duarte Nuno Queiroz de Barros da Cunha, who recently has visited Ukraine, shared his experience of what he saw in Kyiv and heartened not to forget what is going on in Ukraine, Syria and other regions of Europe and worldwide, where people are suffering from wars, aggression and injustice".
In the course of this year Meeting representatives of Catholic Church from 25 European countries served Hierarchal Divine Liturgy in Maronite rite in a local cathedral on July 1. They also had a welcoming meeting with representatives of Greek Orthodox Church in Cyprus and local authority.
The next Meeting of Secretaries General of Episcopal Conferences of Europe is held in July 2019 in Birmingham, Great Britain.
The UGCC Department for Information
MEDIA