Today bishop Petro Stasiuk is celebrating his 75th anniversary
Tuesday, 17 July 2018, 11:12
July 16, 2018 bishop Petro Stasiuk, valid bishop of Eparchy of Saints Peter and Paul of Melbourne, Head of Patriarchal Catechetical Commission celebrates his 75th birthday. His Beatitude Sviatoslav personally and on behalf of the Synod of Bishops of UGCC congratulated Bishop with a significant event. Head of UGCC is convinced that service and rewarding work of bishop Petro brought many fruits for our Church.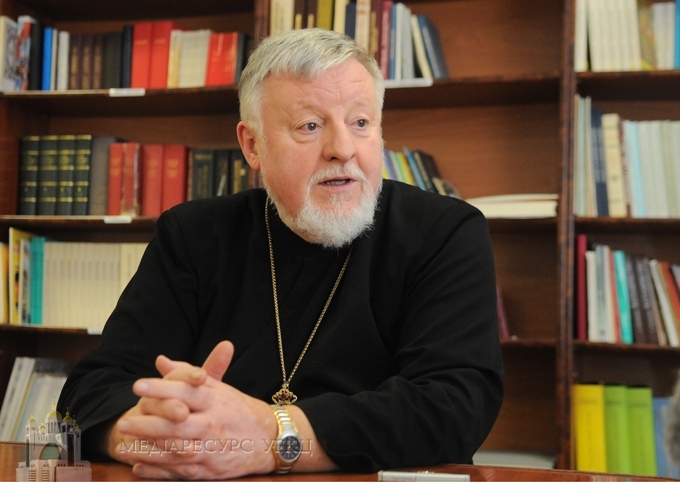 "Today not only clergy and faithful from Eparchy of Saints Peter and Paul in Australia congratulate and pray for you, but our whole Church likewise. Even though you are physically in the different continent, your active involvement in catering for mother Church in Ukraine deserves a due respect. Your work within Patriarchal commission is marked with significant outcomes. Various catechetical programs, conferences, workshops, editions of supplementary literature, establishment of institutes of catechetical mission – it is only a short list of Your achievements", mentioned His Beatitude Sviatoslav in his comment to Department for Information of UGCC.
Head of Church assumes that one of the biggest results of bishop's Petro activity has become an edition of Catechism of UGCC "Christ Our Pascha" through what, with all languages available, we comprehend the voice of God's truth.
Apart from that, the Head stated that Bishop took a constant part in all Synods of Bishops of UGCC, what consisted a great contribution to taking serious decisions.
"Be the same bright light of God's truth and good shepherd of Christ's flock to our nation and all people", His Beatitude Sviatoslav wished wholeheartedly.
The UGCC Department of UGCC
MEDIA