Today, heavenly peace and joy come to us through the closed doors of quarantine restrictions, the Head of the UGCC in Easter greeting
Sunday, 02 May 2021, 12:57
The Risen One takes us by the hand, as we see in the icon "Descent into Hades." In the same way, He gives His life-giving right hand to you and me today, in order to lead us joyfully, with the hope of a good future, on the roads of the modern world. His Beatitude Sviatoslav, Father and Head of the UGCC, said this in his Easter greeting.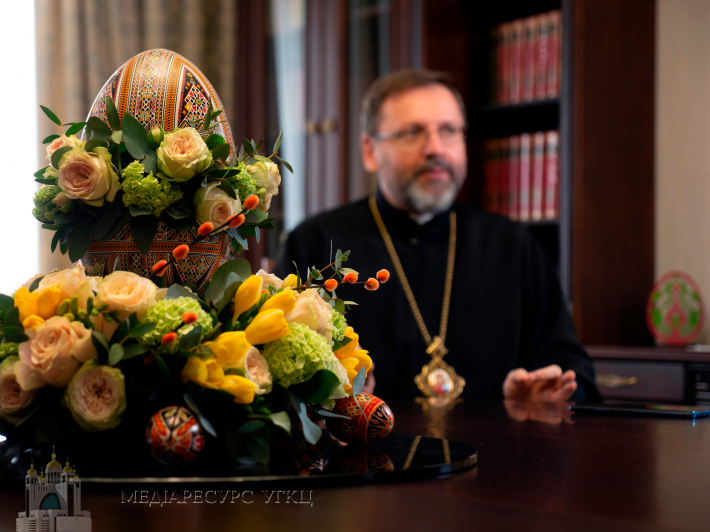 "Christ is Risen! This good news we hear today in our churches, families, in our hearts. The universe celebrates the way out of the tomb of its resurrected Creator and Savior. Christ is risen - and the demons fall; Christ is risen - and the angels sing; Christ is risen - and life joyfully flows from the empty tomb of Christ," said the Primate.
The Head of the Church then greeted everyone on the greatest Christian holiday and emphasized: "Today, when asked whether we still have hope, we, as Christians, answer: we draw our strength, joy, and optimism from the risen Savior."
"Because He has risen for us," the Father and Head of the UGCC continues. "He rose to give us His saving hand and to guide us through all the troubles, pains, tears, and sufferings of our earthly life."
According to the Primate of the UGCC, before the face of the resurrected Savior, all our earthly worries, sorrows, and worries, which are limited in time and space, seem temporary and relative. Before eternity they lose their formidability and their power over us.
"I greet all Christians who celebrate this great holiday today, and especially the sons and daughters of the Ukrainian Greek Catholic Church in Ukraine and in the settlements. Wherever the Ukrainian heart beats, let the Easter singing be joyfully heard today. I wish you all a happy Easter. I wish you a delicious Easter egg, merry hayivky, heavenly peace and joy that come to us today through the locked doors of quarantines and lockdowns. They come to revive hope in our human hearts. Christ is Risen! He is Risen Indeed!"
The UGCC Department for Information
PUBLICATIONS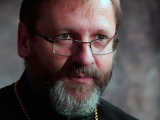 I must say that in Ukraine and other post-Soviet countries, we still feel the consequences of decades of totalitarian rule. In a totalitarian...
MEDIA