UCU presented a photo exhibit about Metropolitan Andrey Sheptytsky in Kryvyj Rih photo
Thursday, 22 October 2015, 13:06
On October 17th in the UGCC parish of Saints Volodymyr and Olha in Kryvyj Rih, there was a presentation of a photo exhibit of the UCU Institute of Church History marking the 150th anniversary of the birth of Andrey Sheptytysky. The event took place also due to the initiative of the Kryvyj Rih Council of Churches.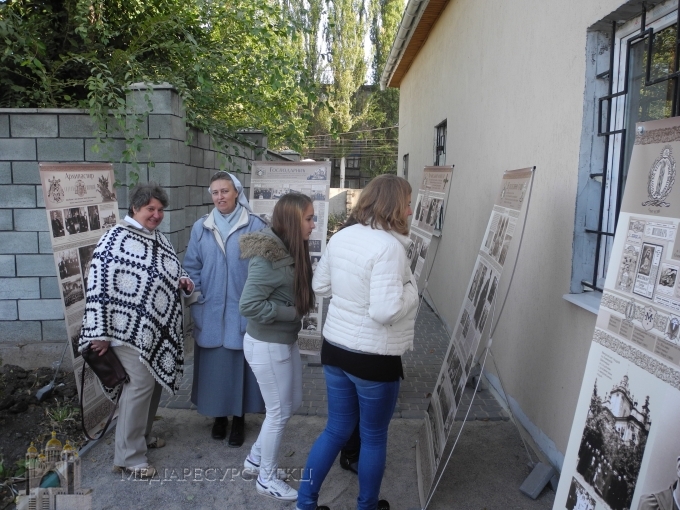 We note also that the work on the idea of creating such a traveling exhibit about the life   and activity of Metropolitan Sheptytsky began already in December 2014. "First, we aimed at creating such an exhibit in the native city of the Metropolitan — Prylbych in Lviv Region, where this year there was opened a museum in his honor. In the fundamentals of this museum was actually also the idea of this exhibit, which is permanently there," stated Lidiya Hubytch, its coordinator.
The traveling exhibit is composed of nine thematic banners which portray the various milestones of the life of Metropolitan Andrey: "Patron of Ukrainian Art", "An Economist", "An Archpastor",   "A Ukrainian Moses", "Monasticism", " Among the Dispersed Living", "Sheptytsky Family",   "Servant of God Metropolitan Andrey", "His Beatitude Klymentiy Sheptytsky".
There are already three copies of this exhibit. One is in Prylbych, the second is the one prepared for the UGCC Eparchy of St. Volodymyr the Great in Paris. Another one is a copy which is being spread in Ukraine. The geography of the traveling exhibit is geared for Southern and Eastern Ukraine. Afterwards, until the end of the year the banners of the exhibit will be seen in Rohatyn, Irpen, Poltava, Nizhyn, Zhytomyr, Berezhany.
According to Rev. Taras Bublyk, a scholarly collaborator of the Institute of Church History at UCU, the goal of creating such a photo exhibit lies in the popularization of the figure of Metropolitan Andrey. "Aside form the fact that in UGCC all know about Bishop Andrey, yet in Ukrainian society he is still unknown. Because, when we began working on the idea of its creation, we aspired to easily bring to people of all ages his greatness for all of society. Our banners are not essentially the church activities of a metropolitan. Because he is the one who fought for an independent Ukraine, working very much on developing Ukrainian patriotism and building a Ukrainian State. Very few know that the Metropolitan contributed a lot of his efforts towards the development of Ukrainian economy," explained the priest.
As it became known, the participants of the exhibit heard a lecture about the teachings and activities of Metropolitan Andrey in community-social life. The speaker was Zenoviy Svereda,       a senior lecturer of the Papal Gregorian University (Rome, Italy), who teaches social economics to students in Africa, Asia, Europe. At the gathering there were present parishioners from the local UGCC, Roman Catholic youth, and representatives of Protestant religious communities.
Press-service UCU
PUBLICATIONS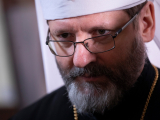 Christ is Risen! Dear Brothers and Sisters in Christ!
MEDIA