UGCC Head participates in the Plenary Meeting of the Congregation of Eastern Churches
Wednesday, 20 November 2013, 12:41
His Beatitude Sviatoslav (Shevchuk) , UGCC Head, participates in the Plenary Assembly of the Congregatiopn of Eastern Churches which began in the Vatican today and wil, continue until November 22nd.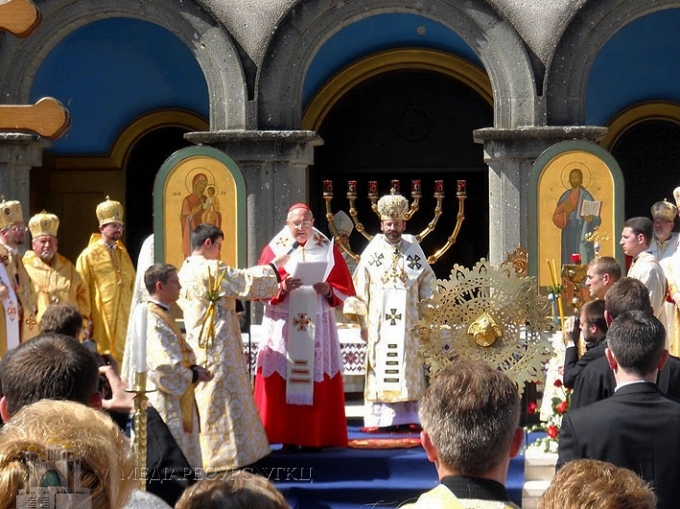 The topic of the meeting is Eastern Catholic Churches  some fifty years after the Secpnd Vatican Council.  Heads of Eastern Catholic Curches and members of the Cobgregation are participating  informs Radio Varican
Participat meetings will contemplate the valuable heritage of the Second Vatican Council in what it concerns the  Christianity of the East and its effects on the further teachings of the Church, evident, especially in the  proclaimed in 1990 Codex of the Canons of the Eastern Churches, the Apostolic Letter of Poppe John Paul II  Orientale Lumenn  and the post-council Apostolic teachings of Benedict XVI «Ecclesia in Medio Oriente».
On Thursday, November 21st, Cardinal Leonardo Sandri, Prefect of the Congregation, will lead the Divine Liturgy in St. Peter's Basillica with members of the plenary meeting as concelebrants  A joint prayer for peace in the Holy Land and all of the Near East will unite the representatives of the collegioums and other Eastern institutions of Rome.  Afterwards, Pope Francis  will receive  the Patriarchs and Major Archbishops in order to discuss the position of theasertn Catholics in the Holy Land, Eastern Europe, India and in diaspora.  This wil be followed by an audience for all the members of the plenary  meeting.
UGCC Department iof Information
MEDIA