UGCC Environment Bureau holds exhibition of children's drawings in Vienna
Thursday, 27 April 2017, 10:24
On April 24-28, Vienna (Hall of the Catholic student youth, Ebendorferstraße 8) hosts an exhibition of children's drawings of All-Ukrainian competition "Chornobyl disaster 30 years later - what next?"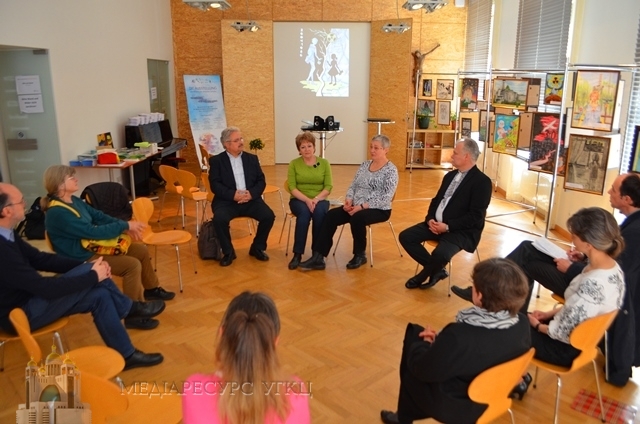 The contest, organized by Environment Bureau of the Ministry of Education and Science of Ukraine, aims to keep alive the memory of the Chornobyl disaster, to develop in children and young people sensitivity to the risks of modern technologies and promote responsibility for the world created by God.
The competition was attended by over 1,500 pupils and students from different regions of Ukraine.
77 best drawings were selected for the exhibition, which were creative in a special and moving way to express long-term consequences of the nuclear catastrophe.
The drawings convey personal pain, fear and desire of a better future.
During the exhibition, the health professional liquidator of Chornobyl disaster Natalia Tereshchenko from Kharkiv told us of her experience.
"We could not see radiation, nor feel its taste and touch it, but we have seen the consequences of its deadly impact," tells Ms Natalia Tereshchenko from Kharkiv, a liquidator of the Chornobyl accident, who worked as laboratory assistant in the summer and autumn of 1986 in the Chornobyl zone near the destroyed reactor.
At that time Natalia Tereshchenko was 35 years old and she was a mother of two small children ... She was mobilized and sent to the Chornobyl zone with a team of doctors to measure doses of radiation the liquidators of the Chornobyl accident were exposed to.
According to Natalia Tereschenko, the theme of the Chornobyl disaster is increasingly disappearing from public memory and even starting to become a kind of taboo, which is a very dangerous symptom of modern Ukrainian society and, in particular, the efficiency of government.
The exhibition is held under the patronage of the Ministry of Environment Ukraine and the Embassy of Ukraine in Austria, with the aim not only to draw attention to the consequences of Chornobyl disaster, but also to mobilize the public in Ukraine, Austria and other countries for sustainable development and the preservation of creation. It was reported by the Information Service of the UGCC Environment Bureau.
Source:risu.org.ua
PUBLICATIONS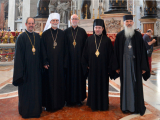 Glory to Jesus Christ! Beloved Brothers and Sisters in Christ!
MEDIA