UGCC Head appealed to all to end bloodshed
Saturday, 25 January 2014, 13:02
His Beatitude Sviatoslav appealed to all representatives of Ukrainian people to end the escalation of violence and bloodshed.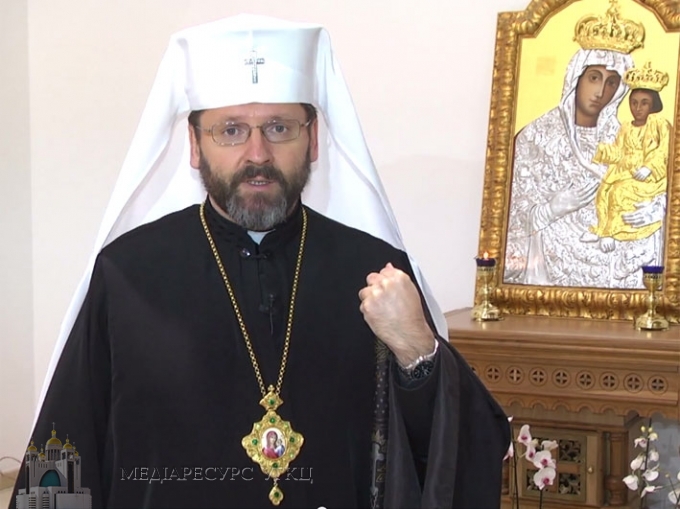 "It is with great trepidation and sadness that we follow the events taking place now in Kyiv. Events which began on the eve of the Feast of John the Baptizer – events which are nothing less than the escalation of violence and bloodshed. In relation to these unusual circumstances, I want to turn to all the faithful of our Church and to all Ukrainian people and all people of good will: "In the name of God, end the bloodshed!" appeals UGCC Prelate (video).
He assures all that violence was never a method of building a free, independent nation; never can bloodshed, when one brother attacks another brother, bring reconciliation in the hearts and propose some positive resolution of the situation in which we have ended up.
The Church Head turned to all levels of population. First of all – to the Ukrainian government: "Listen to your people, hear them. Do not use violence or repressive methods against them!" appealed His Beatitude Sviatoslav.
He turned to Ukraine's political activists: "Realize the responsibility for the future of your people, the responsibility for the slogans and steps which you propose today!"
To representatives of civil society, citizens, members of various community organizations, especially to those who are demonstrating on the maidans: "I beg you, return to the peaceful mode of protest. Do not permit emotions to rule our clear minds. Neither fear, nor aggression, nor embitterment had ever been good advisors that could assist us to make good decisions about our future.
To those, who carry out legal proceedings in our country – to Ukraine's judges: "Listen to the voice of your conscience, remember that there is no justice without truth. Ask yourself, why does one address you as "Your Honor"? Never permit your reputation to become soiled by unjust decisions."
The Prelate also turns to the bishops and clergy of UGCC: "At this time, pay special attention to the souls of the people entrusted to you! Preach words of peace to their hearts and minds! Proclaim Christ's Gospel of Peace!"
The hierarch appealed to all to pray for peace and calmness in our country.
"May the Almighty God, the God who gave us His peace, be with us," he wished all at this particularly difficult moment for Ukraine.
UGCC Department of Information
PUBLICATIONS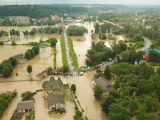 Your Graces and Excellencies, Very Reverend and Reverend Fathers, Venerable Brothers and Sisters in monastic and religious...
MEDIA