UGCC Head Calls on Faithful to Make Donations to Andriyiv Hrish (Andrew's Pence) Fund
Saturday, 30 November 2019, 15:47
Father and Head of the Ukrainian Greek Catholic Church, His Beatitude Sviatoslav appeals to the clergy and laity of the UGCC to raise money for the Andriyiv Hrish Charitable Foundation.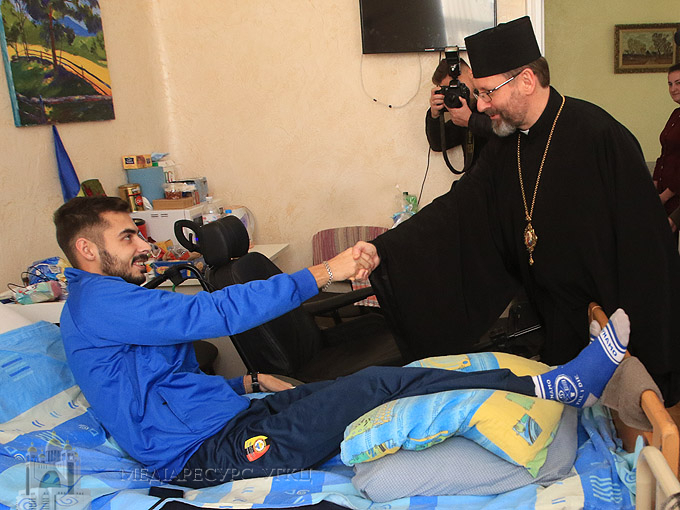 According to a letter to the clergy, every year the community of the Ukrainian Greek Catholic Church, on the day of St. Apostle Andrew the First-Called, makes a donation to the Andriyiv Hrish (Andrew's Pence) Fund. It is intended to implement pastoral and social initiatives of our Church. Since 2007, according to the decision of the Synod of Bishops of the UGCC, the fundraising has been held annually in all the archeparchies, eparchies and exarchates of the Church.
"I kindly ask you to hold this year's Andriyiv Hrish ( (Andrew's Pence) campaign in December, that is, soon. The task of the Head of the Church is to help those who need it most. By donating to this Fund, you are giving the Head of the Church the tools of quick service and response, the possibilities to help those who are most needy," said the Primate in a video dedicated to the topic.
There is a very simple way to join the initiative - on the day of the Apostle Andrew the First-Called, come to the churches and pray for the Father and Head of the Ukrainian Greek Catholic Church His Beatitude Sviatoslav, and make a donation to Andriyiv Hrish Fund. All the money raised will be used for the charitable work of the Head of the UGCC.
Requisites for donating to the Andriyiv Hrish (Andrew's Pence) Charity Fund
So far, the money raised from the above-mentioned campaign have been used to support UGCC structures on the missionary grounds. However, in September this year, the UGCC Synod of Bishops decided, taking into account the challenges facing Ukrainian society, to channel this money to pastoral and social projects in Ukraine. This reorientation of resources will help the UGCC to carry out pastoral activities more effectively, particularly in the east of Ukraine.
His Beatitude Sviatoslav has provided assistance to the victims of the war in various ways and on numerous occasions, both through persons directly involved in the social sphere (i.e. military and hospital chaplains, social workers etc), and personally. People who need the loving maternal support of the Church have been constantly coming to him. By pooling the donations, the Church will be able to effectively and efficiently assist those in need.
It should be noted that the distribution of funds is based on a collegial decision of the Board of the Foundation, which consists of His Beatitude Sviatoslav (as its chairman) and four advisers.
The UGCC Department for Information
PUBLICATIONS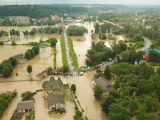 Your Graces and Excellencies, Very Reverend and Reverend Fathers, Venerable Brothers and Sisters in monastic and religious...
MEDIA