UGCC Head: "Cyril and Methodius understood already some 1150 years ago, the significance of Slavic Christianity"
Tuesday, 22 October 2013, 13:11
"The bishops of the Eastern Catholic Churches in Europe are faced with a serious and complex task -- a new Evangelization of old Christian Europe, which today is forgetting its roots." His Beatitude Sviatoslav (Shevchuk), the Father and Head of the Ukrainian Greek-Catholic Church stated this during a meeting of the Greek-Catholic Bishops of Europe in Kosice (Slovakia) at the commemoration of the 1150th anniversary of the mission of Saints Cyril and Methodius.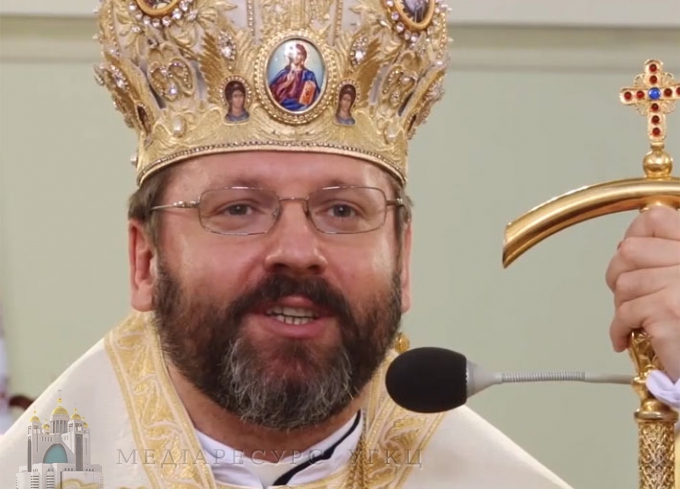 The Church Primate related that the bishops particularly highlighted that when "one separates society from the Christian faith, then that society begins to die and creates a so-called pseudo-culture of death." "A person who separates oneself from God, begins to decline, get sick, suffer and die. In order to point out a new future for Europe, especially for a united Europe, so that one does not die, does not build a culture of death, the Greek-Catholic bishops, according to their own tradition and the tradition of their Churches, proclaim the Gospel of Life. Because the Christian faith is an art of living -- fully living -- and the fullness of life can only be found in Jesus Christ," emphasized UGCC Head.
Also, his Beatitude Sviatoslav reminds us that this year marks 1150 years since the coming of Cyril and Methodius, Slavic teachers, to the lands of great Moravia. "Their mission has a very important idea and is of great significance for contemporary Ukraine, especially for the Kyivan Church. These renowned Slavic teachers understood that along with the ancient Christian centers – Rome and Constantinople – there was emerging a new substantive factor of Christian life, which was the Slavic world. Eventually, the height of this new center of that Slavic world, became the Kyivan Christianity," continued the Church Primate.
"Therefore, today, we -- the inheritors of the Kyivan Church -- should discover in ourselves that piece of Cyril and Methodius in our Christian identity," summarized His Beatitude Sviatoslav.
UGCC Department of Information
PUBLICATIONS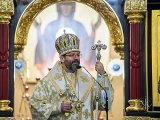 Head of the Ukrainian Greek Catholic Church brings multifaceted experience to project of evangelization.
MEDIA