UGCC Head in Melbourne: "Voice of Australia is very important for Ukraine"
Tuesday, 23 September 2014, 09:41
The Father and Head of the Ukrainian Greek-Catholic Church, His Beatitude Sviatoslav, urged Australian Ukrainians to represent Ukraine to the Australian authorities.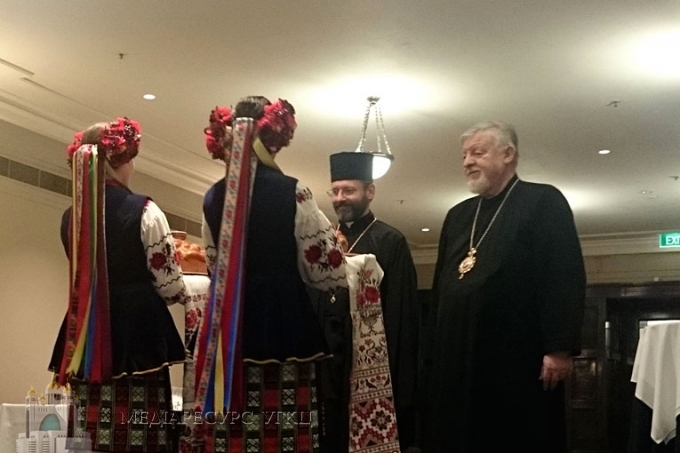 "Today the voice of Australia is very important for Ukraine," emphasized the Head of the Church in his speech to Melbourne's intelligentsia, clergy, and representatives of the Ukrainian community during a festive reception celebrating his visit to Australia. UGCC Prelate emphasized that Australia is not dependent on Russian gas and is independent in its external politics.
Simultaneously he emphasized that Australia still does not have its consulate in Ukraine. In order to come to Australia, His Beatitude Sviatoslav had to get a visa at the Australian Consulate in Moscow. "Just recently I heard the good news that Austeralia is planning to open an Australian Consulate in Kyiv. I expect that in a few weeks there will also be a new ambassador, " stated UGCC Head. He assured all that Ukrainians remember that in the Malaysian airplane which was downed by Russian weapons on Ukrainian territory, an Australian citizen also perished. UGCC Head emphasized that the civilized world should also remember that. In talking about the European reaction to the Russian aggression in Ukraine, he noted that Europe very quickly forgot its own recent history. It forgot how World War II started.
The Major Archbishop added that Ukraine right now is undergoing unusually difficult times and therefore Ukrainians would welcome any kind of assistance from Australians.
In his talk to the Australian intelligentsia, His Beatitude Sviatoslav attempted to relay how Ukraine is living today. He recounted carefully what our country has undergone in the last few months, beginning with Yanukovych's refusal to sign the Agreement on Association with EU.
He reminded people of the words of His Beatitude Lubomyr who had said already during the student protest last year in Ukraine: "It will never be the same as it was before." These words were said about Ukraine. "Now the same may be said also about Europe and the whole world. The world has changed. And it will never again be the same as it was before," believes the Church Prelate.
"A war has begun," said His Beatitude, "about which several months ago no one thought about and which was unexpected. This war becomes a new challenge. We do not know how and when it will all end. However, the fact that the word "war" is today the accurate concept of the present situation in which our Church lives in Ukraine as well as in settlements , is unquestionable."
The very warm and festive reception in Melbourne in honor of the Head of the Church is worthy of notice. Young Australians in Ukrainian costumes performed a traditiona folk dance "A Welcome" for their Patriarch and sang a few spiritual songs.
UGCC Department of Information
PUBLICATIONS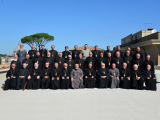 And you shall know the truth, and the truth shall set you free (John 8:32)
MEDIA