UGCC Head on the Feast of the Exaltation of the Holy Cross: "The Church invites all to approach the Cross as the source of truth and life"
Tuesday, 30 September 2014, 11:34
The Church invites all of its children not only to worship the Cross but also to approach it as a source of truth and life.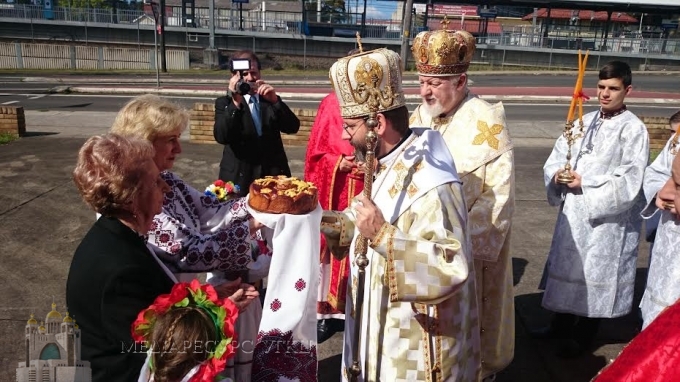 Today, on the Feast of the Exaltaion of the Cross, the Father and the Head of the Ukrainian Greek-Catholic Church, His Beatitude Sviatoslav (Shevchuk) stated this during the Pontifical Dicine Liturgy in UGCC Church of St. Andrew in Sidney (Australia).
The Feast of the Exaltaion of the Cross is one of the greatest feasts in the liturgical year. The preacher highlighted that for us, Christians, the Cross bears great significance. It is the symbol of our Christian faith. "When Our Savior died on the cross, the Cross became the means of our life," he said.
"Today the Church shows us that the Crooss is the tree of life. The Cross is not a symbol of death – it is Veritable and Life-giving. The Church invites all its children not only to venerate the Cross but to appoach it as the source of truth and life," emphasized His Beatitude Sviatoslav. "Even when we lead someone to their grave, we place a Cross on that grave – as a symbol of the hope for resurrection. We say that the one who has departed to eternity, has fallen asleep – has fallen asleep with the hope of resurrecting," contends the Head of the Chruch.
"May today's feast be for us be one of joy and faith. May today's feast assist us to discover the strength and the depth of our Christian faith," wished the faithful the Head of the Church. Co-celebrant with His Beatitude Sviatoslav was Bishop Petro (Stasiuk). The local priests of UOC KP and UAOC also attended and prayed together with UGCC faithful.
UGCC Department of Information
PUBLICATIONS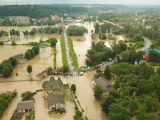 Your Graces and Excellencies, Very Reverend and Reverend Fathers, Venerable Brothers and Sisters in monastic and religious...
MEDIA