UGCC Head visited a Russian monastery in Rome
Friday, 27 June 2014, 09:42
His Beatitude Sviatoslav, Father and Head of UGCC, on June 26th visited the Sviato-Uspenskyi Monastery in Rome. Together with the residents of the monastery, UGCC Prelate celebrated the Divine Liturgy and turned to those present with an appeal: "Bear witness to Christ in the contemporary world!"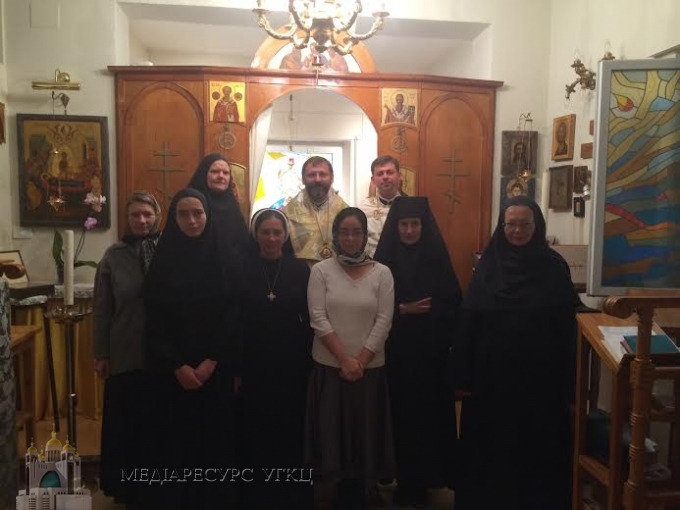 "You have the unique possibility through your monastic life to become like Christ and to represent Him in the current world," stressed His Beatitude Sviatoslav in his sermon and expressed the wish that "monastic life be built on a constant search for God's will." At the end of the Liturgy, Rev. Oleksandr Sapynko, the chaplain of the Sviato-Uspenskyi Monastery, thanked His Beatitude Sviatoslav for his pastoral visit and greeted him from the whole monastic community on the occasion of the 20th anniversary of his ordination as a priest.
The Sviato-Uspenskyi female monastery has existed in Rome since 1957 and was founded by the Congregation of Eastern Churches with the blessing of Pope Pius XII. The founding of the monastery was an ecumenical initiative of the Apostolic See. The monastery community belongs to the Catholic Church; its spiritual life is formed on the principles of the Eastern tradition, and the liturgical language is Church Slavonic.
UGCC Department of Information
PUBLICATIONS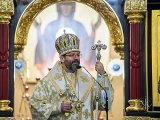 Head of the Ukrainian Greek Catholic Church brings multifaceted experience to project of evangelization.
MEDIA