UGCC will take part in International catechetical congresses and catechists pilgrimage to VATICAN
Saturday, 28 September 2013, 16:34
In the scope of Year of Faith from 26 to 29 September this year International Catechetical Congress will be held in the Vatican and Pilgrimage to the tomb of St. Peter ofwill be held by catechists from around the world. The responsible and the heads of the Bishops' Conferences of commissions , departments and divisions involved in evangelization and catechetical matters, both at the level of individual countries and dioceses or eparchies, and coordinate the activities of catechists in parishes, in schools and other church institutions will be involved in Congress on " Catechists - witness of faith". Congress will collect bishops, priests and lay people from around the world who work in the field of catechesis , and there will be an opportunity to update the catechetical ministry.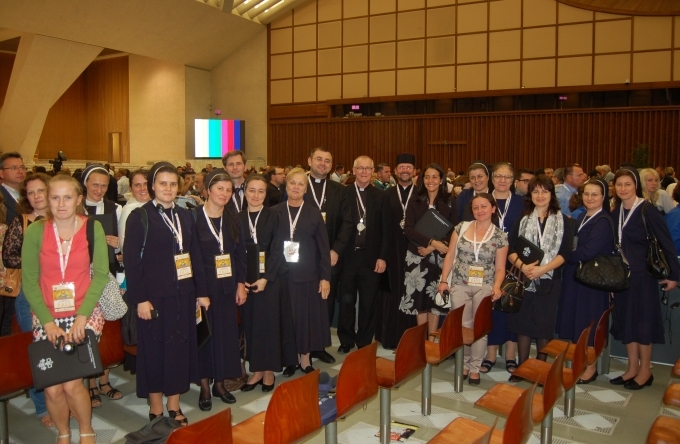 UGCC will actively participate in the Congress and in the pilgrimage of catechists .The pilgrimage of catechists from Ukraine to Romewill last from September 24 to October 2. For Ukrainian participants, including involvement of catechists from Italy, Spain, Brazil and other countries settlements , on the occasion of the 50th anniversary of the transfer of his relics to the Basilica of St. Peter in the Vatican a special pilgrimage to the tomb of St. Josaphat is organized, as well as scientific conference "New Evangelization and Catechesis in the Church ," which will be held in St.Sophia Cathedral.
It should be reminded that Catechist 's Day is celebrated on the last Sunday of September , and this year it will be celebrated on September 29. On this occasion, Chairman of the Patriarchal Catechetical Commission , Bishop Peter Stasiuk , CSSR , Bishop of the Eparchy for Ukrainian Catholics in Australia, New Zealand and Oceania, addressed the catechists with a separate message, recalling important religious events that deeply affected the life UGCC and of every believer: Year of Faith, the 1025th anniversary of Baptism of Rus- Ukraine , dedication of Patriarchal Cathedral in Kiev , giving the main guides for catechetical ministry , encouraging actively to realize the strategy of UGCC "Living parish - a place for meeting with the Living Christ" to take care of the initial and ongoing training and formation of catechists by blessing catechists in Ukraine and in the diaspora, to transmit faith and spiritual wealth to new generations with dedication , humility and renewed enthusiasm.
Vatican Radio
PUBLICATIONS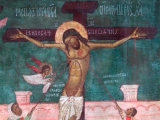 "Open to me the doors of repentance, O Giver of Life. As we worship in Your temple this morning, teach us how to purify the temple of our...
MEDIA