Ukrainian Archbishop names obstacles to peace
Thursday, 23 November 2017, 17:42
'Ukrainian society isn't ready to talk about reconciliation. They do not see a way out, or a moment when this pain – this war – will stop'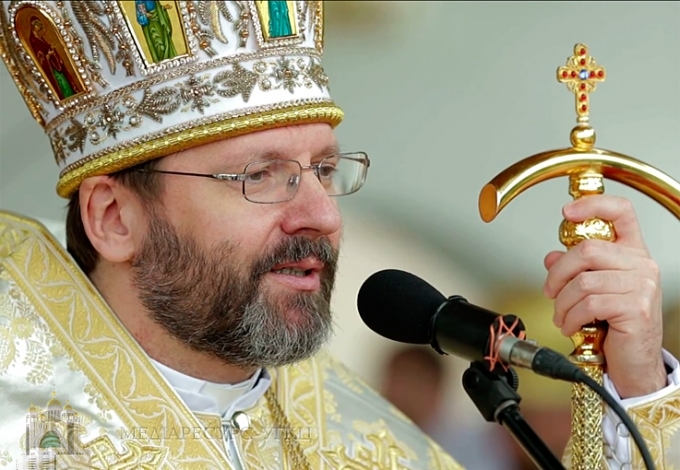 The head of Ukraine's Greek Catholic Church has told British diplomats that hopes of reconciliation with Russia will be hampered by Moscow's continuing refusal to acknowledge his country's legitimate right to statehood and nationhood.
"Russia doesn't recognise Ukraine as party to a possible dialogue," said Archbishop Svietoslav Shevchuk of Kiev-Halych, whose Church combines eastern rites with loyalty to Rome and was brutally suppressed under Soviet rule with Russian Orthodox support.
"This is why … Ukrainian society isn't ready to talk about reconciliation. They do not see a way out, or a moment when this pain – this war – will stop."
The 47-year-old archbishop was addressing the Royal Institute of International Affairs at London's Chatham House during a 12-day pastoral visit for the 60th anniversary of Britain's Ukrainian Catholic Exarchate. He said Russia's accompanying refusal to recognise Ukraine's "history, language and cultural heritage" made exchanges impossible, adding that he had been assured by a Russian Orthodox representative that there are "no Greek Catholics, according to Orthodox historiography".
"The war in eastern Ukraine results from Russian aggression and isn't an ethnic or religious conflict – there's no hatred between Russians and Ukrainians," Archbishop Shevchuk said. "We are talking about a conflict between two projects, two visions of the future: moving forward to European principles or back into a past where Ukrainians are promised only subordination to a Moscow superpower and complete assimilation into a Russian world."
Besides visiting Ukrainian Catholic parishes in several cities, the Archbishop also concelebrated a Pontifical Divine Liturgy with Cardinal Vincent Nichols at Westminster Cathedral before returning to Kiev on Tuesday. He told the invited Chatham House audience the Greek Catholic Church would continue supporting Ukraine's "European aspirations".
The head of Britain's Ukrainian Catholic eparchy, Bishop Hlib Lonchyna, told The Tablet British Ukrainians "are a very important voice within the Ukrainian Church internationally" and are united behind Shevchuk.
www.thetablet.co.uk/news/8002/0/ukrainian-archbishop-names-obstacles-to-peace
PUBLICATIONS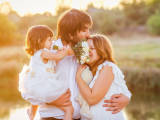 Statement of the Ukrainian Council of Churches and Religious Organizations on the need to protect the traditional family values of the...
MEDIA