"Ukrainian society is similar to a teenager", - the Head of the UGCC
Wednesday, 13 January 2016, 17:00
Ukrainian society is similar to a teenager now, who reveals new strengths and skills in their organism, however doesn't know what to do with it, said the Head of the Ukrainian Greek-Catholic Church His Beatitude Sviatoslav.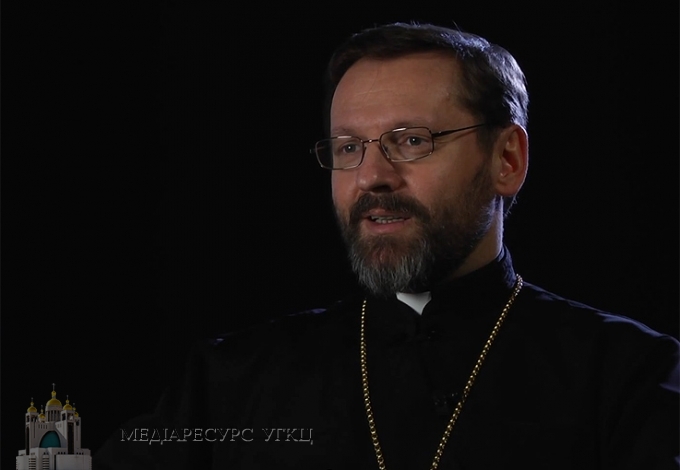 In the interview with a new issue of "The New Times" that is going to be published, he mentioned that this process is positive but hides a lot of dangers.
"We are society that has come out of a post-soviet period and is going through the period of emancipation. We are getting free of everything what can be called a survival of communism with all its diseases; when an initiative, freedom and individuality of everyone were leveled; when a person was a screw of a big machine. Imagine, a tragedy of that screw when the machine was destroyed", - said the Head of the UGCC.
In the same time he pointed out that Ukrainians are going through the process of realizing their own dignity and freedom now. Here, up to his words, freedom is always concordant with a responsibility.
Europe, as says His Beatitude Sviatoslav, is similar to a teenager, too, measuring its boundaries.
"She is starting to lose her Christian roots, in other words, starting to forget the basement where she stands on. And it is very dangerous because she risks losing all her achievements, gained after World War II, such main concepts as democracy, peace and just economic relationships", - considers the Head of the UGCC.
He mentions: "If dignity of a person is no more a priority and basement of a government – it is a threat to democracy. If European community is starting to shut, obviously, its boundaries will be broken by someone (and it is the threat to a peace)".
A complete interview with His Beatitude Sviatoslav, read in the nearest issue of a magazine "The New Times".
The UGCC Department of Information
PUBLICATIONS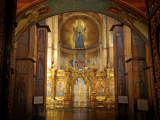 Dear brothers and sisters in Christ! Throughout our millennial history, our Church and our people have fully experienced in their bodies the...
MEDIA