We became witnesses how wounds of separation cease away with a power and acts of the Holy Spirit, - Head of UGCC
Tuesday, 18 December 2018, 14:29
Let us ask ourselves – how much time we dedicate to a prayer of gratitude, how rare we admit that we receive a lot from the Lord. Most likely we tend to complain about things we lack. Due to our absent-mindedness we forget and lose things what God has already granted us.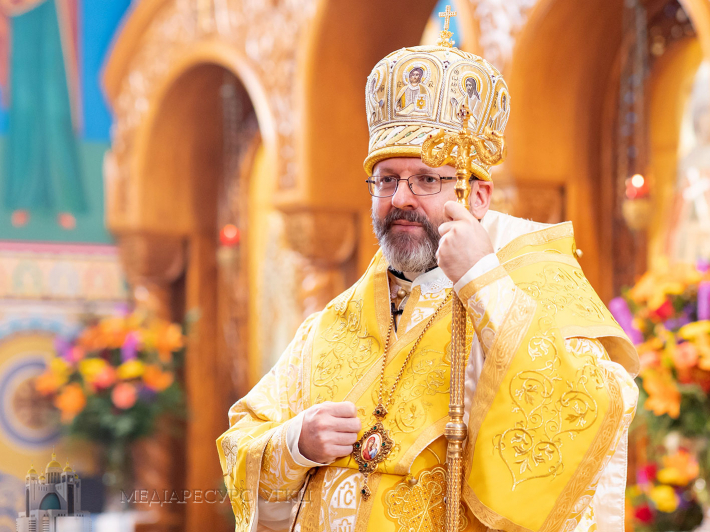 Head and Father of UGCC His Beatitude Sviatoslav said in his homily on December 16, 2018 at the Patriarchal cathedral of the Resurrection of Christ.
Bishop Borys Hudziak, valid bishop of the Paris Eparchy of St. Volodymyr the Great co-served His Beatitude Sviatoslav this time.
Today's Gospel tells us about God Who draws close to people, the one Who travels distances and overcomes obstacles which drive people away from Him and from one another.
And every time God diminishes this our alienation and pour His mercy onto us we see His glory and power designated in our weak body, - added Head of Church.
The preacher asks to question ourselves how much time in our private prayer we dedicate to a prayer of gratitude. "How rare we admit that we have received a lot from God. Most likely we tend to complain about things we lack, instead of being grateful for what God has already granted us", His Beatitude Sviatoslav asks to think about it.
"Today especially, after raw of events Ukraine and Christians of Ukraine have experienced, after we have seen how wounds of separation cease away with a power and acts of the Holy Spirit. How can't we stand before the face of God and thank Him for healing long-suffering Ukrainian nation? How can't we be grateful for those gifts He send us today, for helping to pass zones of alienation?!", reckons Head of UGCC.
Since those zones of alienation and separation do not only lay amongst Christian confessions, they also lay in between our hearts, relationships, sinful alienation of a man from God.
"Our faith which is ultimate for the same God among orthodox, Catholics, protestants helps us feel not as aliens towards one another but rather brothers and sisters in Christ, children of the only God", marked the Head of Church.
The Major Archbishop reminded that we are at the threshold of Nativity of Christ. Step by step we walk during holy pre-Christmas fast.
"This way is very similar to the one Christ sends those ten lepers… For we all know that a component of a good fast must be Confession and Eucharist. This way to Nativity is a way of convergence of people and God. God wishes not only to get closer to a man during His Nativity but become a man, the one of us. God will become a man and reunite us with Him", said His Beatitude Sviatoslav.
The UGCC Department for Information
PUBLICATIONS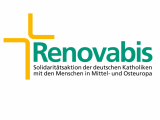 From 13 to 19 May, the Father and Head of the Ukrainian Greek Catholic Church (UGCC), His Beatitude Sviatoslav, was to visit Germany at the...
MEDIA