«We have to be witnesses of Christ's resurrection, preachers of His power and bearers of His faith, which is the foundation of Ukrainian life» - the Head of the Church
Sunday, 26 October 2014, 00:30
With the Pontifical Divine Liturgy at St. George's Cathedral in Lviv, was ended the annual meeting of the Eastern Catholic bishops of Europe. We recall that meeting, which this time is dedicated to the 25th anniversary of the UGCC's coming out of the underground, began on 24 October.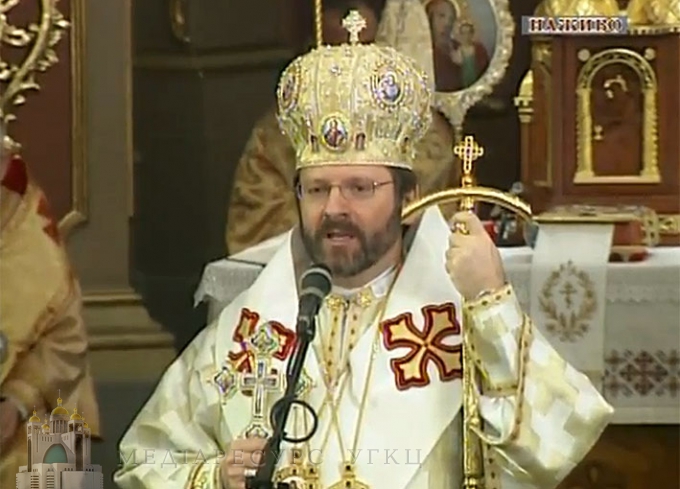 During the homily His Beatitude Sviatoslav, the Head of the UGCC, said: "Today we raize our prayer of thanksgiving to the Lord for 25 years of UGCC's freedom in our native lands. Let's remember November of 1989, which marked a turning point in European history. The Berlin Wall fell down. Lord began to change the history of the divided Europe. Then He visits our people, saying, "Weep not: behold, I come as a liberator".
The Preacher stressed that in 25 years the Lord raised up the Church to the new life that has the universal value. "We ask ourselves today: Why did He raise us and what task does He give us? And the Lord says that we must be witnesses of His resurrection, preachers of His power and bearers of His faith, which is the basis and foundation of Ukrainian life". The Head of the Church during the sermon stressed that God calls us to be Christians of modern times, to be His witnesses and to share His faith."Having raised our Church, the Savior gave us to His Mother Mary, who vigils over us and protects us with Her cover. Let Her wipe the tears of our mothers and hold the hand of our children. Let Her be our protection forever",- said the Preacher.
During the Divine Service for publical veneration were exhibited the relics of St. Pope John Paul II.
At the end of the Liturgy all the bishops prayed the memorial service for the beatification of the Servant of God Metropolitan Andrey Sheptytskyy.
UGCC Department of Information
PUBLICATIONS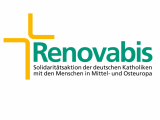 From 13 to 19 May, the Father and Head of the Ukrainian Greek Catholic Church (UGCC), His Beatitude Sviatoslav, was to visit Germany at the...
MEDIA