"We need to cool " hot head " and return to peaceful resistance, which is a productive way of confrontation between good and evil ..." - The Head of UGCC
Friday, 21 February 2014, 12:31
Maidan deaths shocked the whole Ukrainian society and to some extent "sobered" it... violence is never a constructive way to solve problems. There is an important moral norm: the end does not justify the means of achieving it, because it is impossible to reach a holy purpose by criminal means, fraud, lies, murder or private ambition.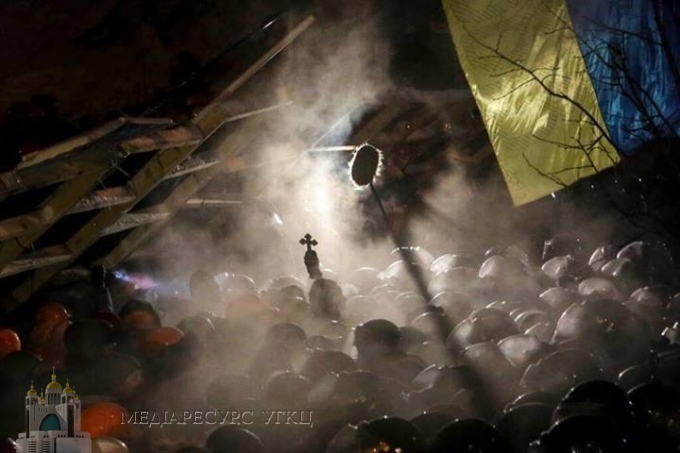 It was said by His Beatitide Sviatoslav (Shevchuk), the Head of the UGCC, in an interview for the magazine "Focus" which is forthcoming.
According to him, these "force, rapid means of achieving the goal" are misleading. Therefore, all the churches unanimously teach of the need for peaceful resistance. "When you look at human history of recent centuries, you will see that the wars always bring grief. However, there are three examples of peaceful resistance that forever changed the face of humanity. They were led by Mahatma Gandhi, Nelson Mandela and Martin Luther King. These people changed the world by non-violent resistance"- continues the Head of the Church.
According to his words, this road is longer and requires spiritual greatness. "Let's remember the Sixties movement in the Soviet Union and the history of catacomb UGCC, which was the largest group of social resistance against the communist dictatorship. Neither one nor the latter did not take up arms and took to heart the deep spiritual and moral principles. It is necessary to cool the "hot heads" and go to the peaceful resistance that is a spiritual struggle in opposition of good and evil"- the Head of the UGCC .
UGCC Department of Information
MEDIA