Zhyve TV needs your support
Sunday, 24 May 2020, 12:19
Zhyve Television is a socio-religious project founded by the Ukrainian Greek Catholic Church. Today it is a large-scale media resource. It fruitfully cooperates with several national and regional TV channels. Live broadcasts of worship services, interviews, programs, and documentaries are a priority for Zhyve TV, as our slogan is: "Live streaming from Zhyve TV!"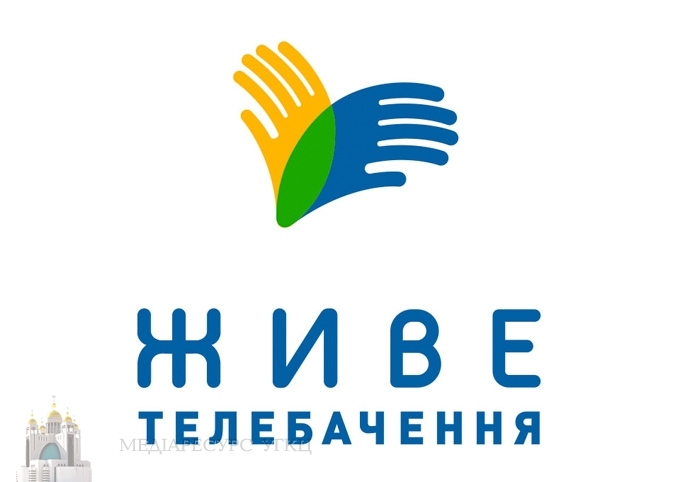 The great role of "Zhyve TV" in the life of the Church in particular and society in general in Ukraine and abroad was manifested during the spread of the coronavirus pandemic and the introduction of quarantine measures in the world. For several weeks, our media resource has provided (and continues to do so) a unique opportunity for many Church faithful and all interested parties to participate in Divine Liturgies through online broadcasts.
A special day for our television was the Feast of the Resurrection of Christ. More than 500,000 people watched the Easter Sunday service provided by "Zhyve TV" from the Patriarchal Cathedral of the Resurrection of Christ. In addition, this broadcast was shown by several national TV channels at once, with an audience reaching several million people.
We can safely say that today our voice sounds confident in the Ukrainian media space. Every year our audience grows, we find new friends and partners. Today we have more than 73,000 subscribers on Zhyve TV channel on YouTube, and 64,000 subscribers and more than 130,000 readers on Zhyve TV page on Facebook.
During the quarantine, responding to the challenges of time, we started three new projects: broadcasts with our translation into Ukrainian of the sermons and prayers of Pope Francis, Catechetical Online School, and the program "His Beatitude Sviatoslav: #доступно_про_важливе"
Two more projects are under development. In addition, we have many more interesting ideas and plans that will serve the spiritual growth of our viewers.
However, Zhyve TV does not have enough funds to continue the current and implement new projects. The idea to create this church-wide media resource was born in 2013 and realized thanks to the financial support of Deacon Petro Tokach and his family. At various stages we were supported by the charitable organizations "Church in Need", "Renovabis" as well as individual sponsors.
Today, Zhyve TV needs your support. If you like what we do and you share our values, you can help us financially by transferring money using Zhyve TV website link: zhyve.tv/donate. Donations can be made in hryvnias, dollars or euros. Your help will come to the Voskresinnia UGCC Media Initiatives Support Fund.
Each of your contributions will give the future to "Zhyve Television"!
Zhyve Television Team
PUBLICATIONS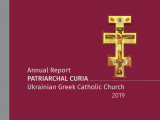 The Patriarchal Curia of the Ukrainian-Greek Catholic Church has published the 2019 Annual report which will be shared with the major donors...
MEDIA